Sinn Fein councillor brands removal of Irish sign from 'Protestant village' a hate crime
Local representative Ian Milne described the removal of the signpost as "an act of wanton destruction which I unreservedly condemn.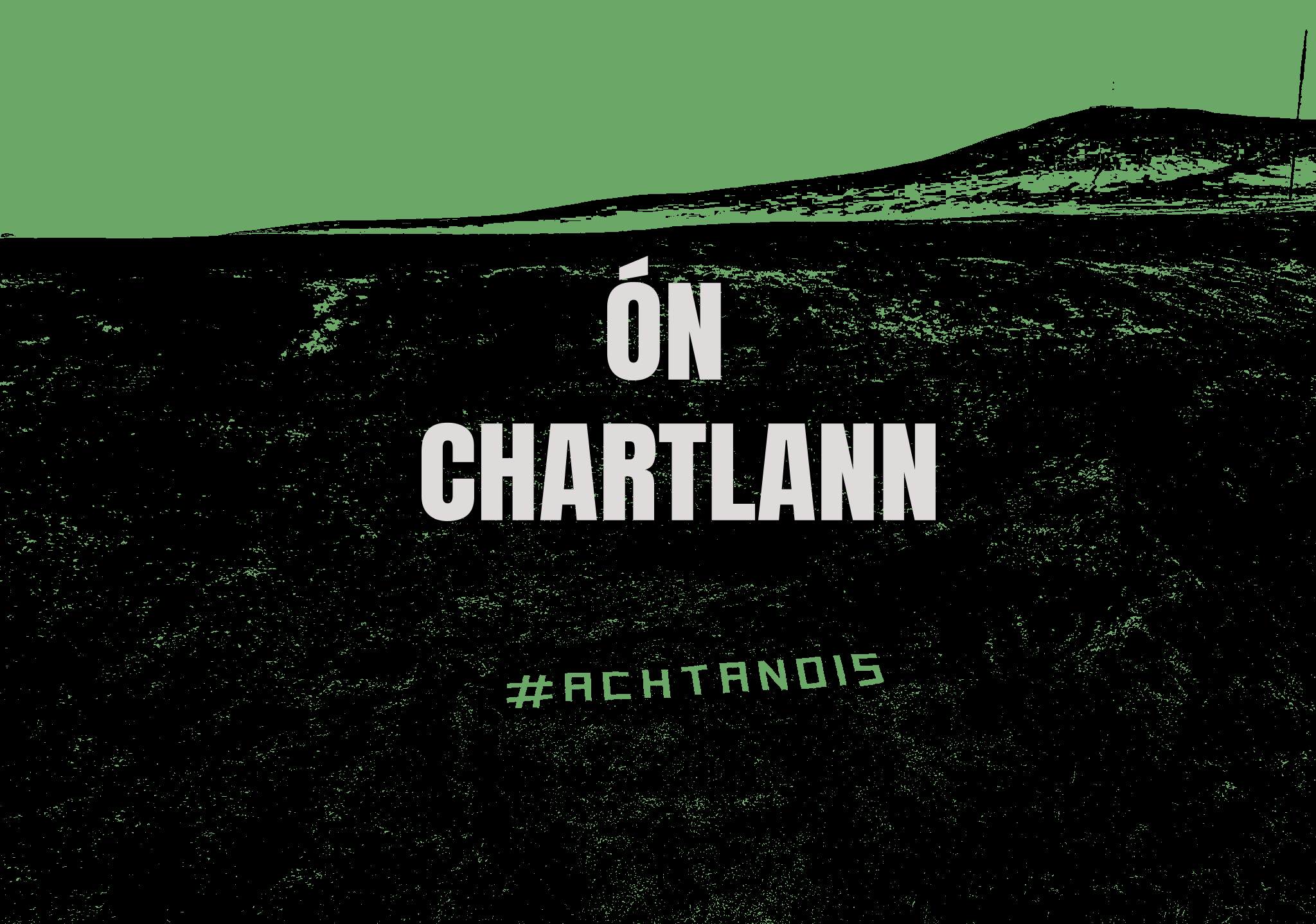 Alt ar fáil i mBéarla amháin
A SINN Fein councillor has condemned the removal of a council-owned bilingual sign from a village in Co Londonderry and branded it a hate crime.
The signage was installed in Mill Park in Tobermore by Mid Ulster District Council on Thursday.
However, it was removed within two days by angry residents who left two Union flags in its place. The identity of those responsible is not known.
Local representative Ian Milne described the removal of the signpost as "an act of wanton destruction which I unreservedly condemn".
"It is clearly a hate crime and an attack on the ratepayers of the district and I would call on all political parties to call it out and condemn this act of hate vandalism," he told the Belfast Telegraph.
"Following international best practice for the protection of minority and indigenous languages internationally and within these islands, Mid Ulster District Council has developed its own Irish language policy which is aimed at protecting and promoting our language.
"The erection of bi-lingual place name signage is an important element within that policy.
"Irish language is not the preserve of any one section of our community, religion or race."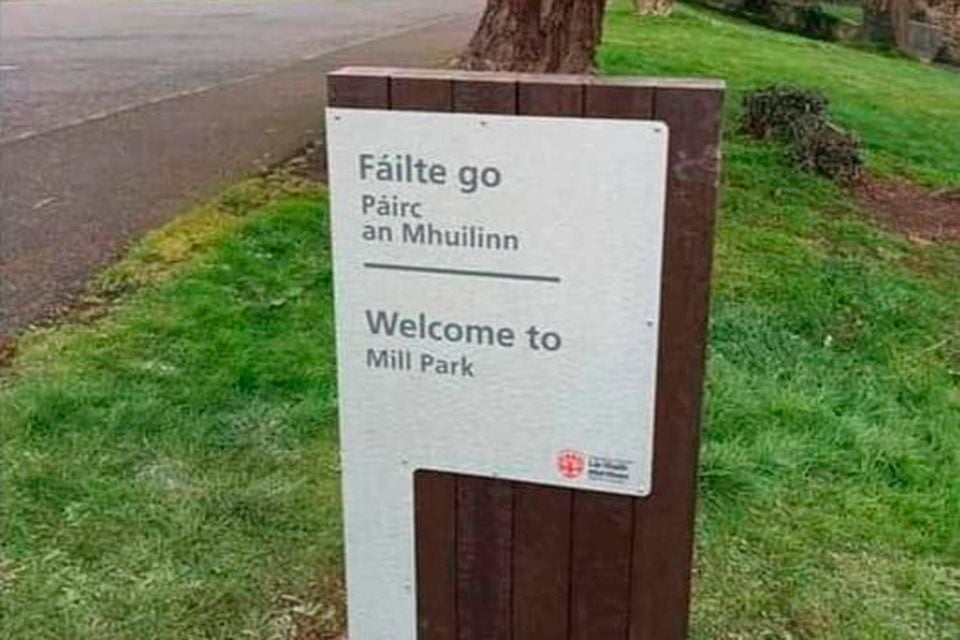 The sign had been installed at Mill Park, Tobermore
His comments come after a DUP councillor said the installation of the sign came as a surprise to everyone who lives in the area — including elected representatives.
Anne Forde warned the local authority against replacing the stolen post which has infuriated many residents.
"A lot of people were very angry about this and many residents have been voicing their opposition to an Irish sign being put up in a Protestant village," she said.
"I didn't want to get into any disputes about this, but people are very unhappy. Everyone was shocked, I was shocked myself.
"It's caused a whole hullabaloo."
The unionist representative accused the local authority of failing to carry out proper consultation before erecting the Irish sign at Mill Park and said replacing it will prove futile.
"This is not a village that speaks Irish," she added.
"Most residents don't accept the Irish language needs to be taught in Northern Ireland.
"I don't know what way the council will deal with this going forward, but replacing the sign is a waste of ratepayers' money because it's obviously not going to get staying there. The council needs to accept that putting the sign there was not acceptable — it's a Protestant village and no one was informed."
TUV council candidate for Moyola, Glenn Moore, has also claimed the Irish language sign "is neither needed nor wanted".
"In fact, it has a negative impact on community relations as many local people will see it as an attempt to brand the park," he said.
The PSNI confirmed it is investigating the missing sign and is treating the incident as a hate crime. "Neighbourhood officers will be engaging with local representatives and agencies in the coming days," they said.
Mid Ulster District Council has been contacted for comment.
An litir
dhearg
Bí ar an eolas! Faigh ár nuachtlitir le bheith suas chun dáta leis na feachtais ar fad.