Alliance and nationalist parties clash over Irish street signs for West Belfast Gaeltacht
Council agrees "in principal" to plan for Gaeltacht Irish signage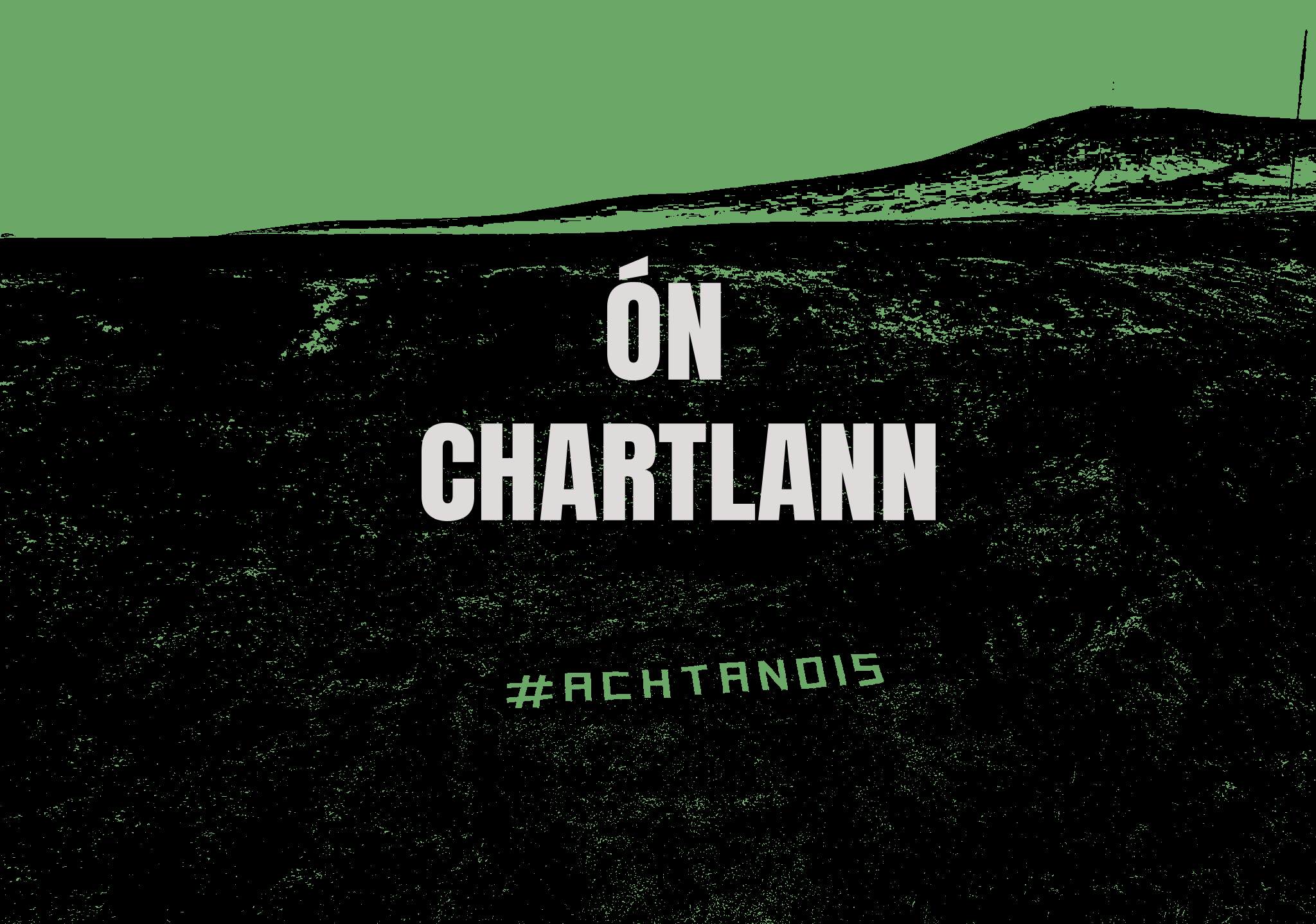 Alt ar fáil i mBéarla amháin
A proposal to put up Irish language street signs across the whole of West Belfast's Gaeltacht Quarter has sparked angry exchanges between Alliance and nationalist parties at City Hall.
Sinn Féin accused Alliance at this week's full meeting of Belfast City Council of "slowing down" the Irish language along with the DUP, after they opposed a proposal to treat the Gaeltacht as one bulk application, rather than go through the area street by street.
Sinn Féin argue that the move would save money and time in the context of a huge backlog of applications for Irish street signs in Belfast.
On a vote at City Hall, a proposal to agree to a bulk application for dual language signs in the Gaeltacht "in principle" was carried, with 29 votes in favour and 26 against. Sinn Féin, the SDLP, the Green Party, and People Before Profit voted in favour, while Alliance, the DUP, the UUP and PUP voted against.
Last month a report into Belfast council's processing of new Irish street signs was commissioned after it emerged only one new sign was made since the council changed its policy.
In the seven months since Belfast City Council policy on dual language street signs was changed to make thresholds easier, over 600 applications were made for Irish street signs - with only one having been processed.
An additional Alliance proposal by Councillor Michael Long to have "up to" 100 dual language signs approved under the current process by December 2023, was also carried.
Sinn Féin Councillor Ciaran Beattie said: "The Gaeltacht Quarter in West Belfast has 440 streets, 110 of those streets, a quarter, are already bilingual. Following the process we are currently in, and given all the problems we have had over the last seven months, our proposal is to instead take the Quarter as one chunk."
He added: "The indicative cost was around £56,000 to do the additional 330 streets. If we were to follow the normal process that would be into the hundreds of thousands. This is a cost saving measure, it would also address some of the serious concerns out there in the Irish language speaking community about how we are implementing our policy.
"Obviously this would have to go through screening, we would have to identify funding for it, but the proposal is in principle that we agree to install bilingual signage in the Gaeltacht Quarter."
Alliance Councillor Michael Long said: "I am a very proud supporter of the Irish language in our city and the use of it in a diverse way. I am keen to see a process that has really become stuck, getting fixed. It has been in place for seven months and provided one sign."
He added: "But we spent five years bringing a policy on this that was based on the legal advice in terms of providing rights for minority languages through the European Charter and through the UN Special Rapporteur on the practical implementation of language rights for linguistic minorities.
"And we agreed upon a policy that there would be a five to 15 percent threshold for the provision of signage within our city as a result of that. That is the legal position, that gives rights to people who want that, and protections to those who may have issues."
He said: "After seven months, we have, with this particular (Sinn Féin) proposal, decided to throw that out, and go another way with approving signage, which would not go through that process. So we as a party would not support that at this stage. I want to see the existing policy fixed."
He added: "In the Gaeltacht Quarter, 84 of the 330 streets (without dual language signage) have actually put an application in. We would be giving approval to over 200 streets who haven't even asked for them. That would be a mistake.
"I would be surprised if this (decision) isn't called in, as it goes against the policy we have just adopted, and it would go against the legislation we are working with."
He said: "This would amount to additional funding being paid up front at this stage. It may save money in the long term, but those costs, £56,000, are from a number of years ago, and they may well have changed quite significantly."
SDLP Councillor Carl Whyte said: "Another day, another debate over the Irish language in Belfast. It is very disappointing to hear the contribution of the Alliance Party, who it seems to me understand the price of everything in this debate and the value of nothing.
"I spoke to the directors when this was raised, we went through the process, we discussed the lack of progress so far, and they were very clear additional progress could be made with capital up front as has been proposed, and that it would in the long run result in a cost saving."
Councillor Beattie said: "It is disappointing to once again see an Alliance/DUP attempt to slow down the language in the city." He added: "It was only when the pressure came on that Alliance decided to flip, because politically it suited them. Sometimes I see Alliance trying to pretend that they support certain things in this city, but people see through it.
"Tonight is a classic example - when there is a very wise proposal put forward, that would satisfy the Irish language community, save this council money, the Alliance Party look for excuses and side with unionists to stop it."
Last July councillors agreed the new dual language signage policy would finally be implemented - 18 months after the policy was originally given the go-ahead in the chamber. Sinn Féin, Alliance, the SDLP, the Green Party, and the People Before Profit Party all support the new street sign policy, while the three unionist parties, the DUP, UUP and PUP, are against it.
The new policy means at least one resident of any Belfast street, or a councillor, is all that is required to trigger a consultation on a second nameplate, with 15 percent in favour being sufficient to erect the sign. Non-responses will no longer be counted as "against" votes, and there will be an equality assessment for each application.
Up until last July, the policy required 33.3 percent of the eligible electorate in any Belfast street to sign a petition to begin the process, and 66.6 percent to agree to the new dual language sign on the street. A maximum of five signs was agreed to be processed each month according to councillor information. This will be suspended in order to catch up with delivery deficiencies and demand from last year.
An litir
dhearg
Bí ar an eolas! Faigh ár nuachtlitir le bheith suas chun dáta leis na feachtais ar fad.